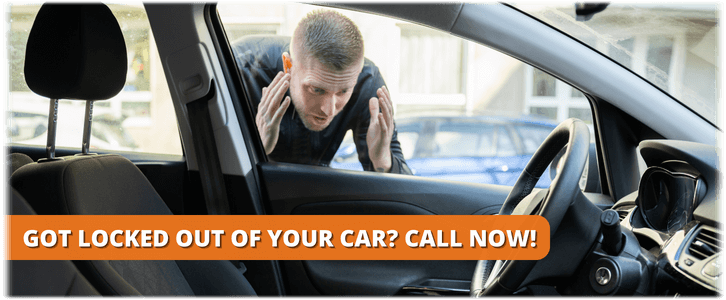 Can't unlock your car? Do you need a car lockout service in Cincinnati, Ohio? We can assist you with your problem! Being locked out of your car is inconvenient and frustrating. Don't stress yourself! Because our team in Cincinnati, Ohio, provides car unlocking services for any make or model of vehicle at any time and from any location. Whether your keys are lost, broken, or damaged, you can trust that we can help you unlock your car. We guarantee that you won't have to wait long to unlock your car; call us, and we'll come to you and get you back on the road in no time. So, if you require our car lockout service, contact us immediately at (513) 282-4256!
Quality Car Unlocking Service Near You!
If you find yourself in a car lockout situation, don't try to unlock your door with paper clips or other unnecessary tools; instead, call our team in Cincinnati, Ohio, to avoid damage. Fortunately, our trained technicians are always available to assist you in the event of a car lockout. In addition, our Cincinnati, Ohio technicians use cutting-edge technology to unlock your car quickly without causing damage, and we treat your vehicle with care as much as our own. So, if you need to unlock your vehicle, call us today!
Are You Looking for a 24-Hour Car Unlocking in Cincinnati, Ohio?
Nobody wants or anticipates a car lockout. So we're happy with our availability. When wondering who to call when locked out of cars? Contact us anytime. A call is enough for our men to come in a hurry! Our dependable team is here to help you in your hour of need. That is why our professional men are available all day and night in Cincinnati, Ohio. Our technicians do not sleep, and we will never waste your time. Because of that, you will never experience disappointment in us. We are the right company for you! When you can't get in your car, the keys are inside, or when you are unsure how to open a locked car. We want to preserve the beauty of your cars. That's why we trained our men in Cincinnati, Ohio, to be smooth and efficient in-car unlocking.
Car Lockout Experts in Cincinnati, Ohio
Our goal is to unlock and gain access to your vehicle safely. In addition, we strive to provide you with the comfort and peace of mind you deserve. We are proud that all of our experts in Cincinnati, Ohio, are licensed, experienced and capable of quickly handling car lockout service and any vehicle model. We've been unlocking cars for years, and our technicians can guarantee a great experience and know what to do when an emergency lockout happens. How about who do you call when you need auto key cutting? Well, we can still do that for you. Moreover, our team operates 24 hours a day, seven days a week, including holidays, for your peace of mind. So, if you need our car lockout service in Cincinnati, Ohio, call us now!